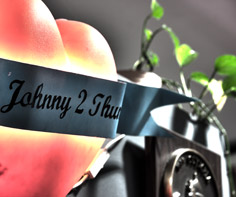 After arriving in Singapore in the early 50's, Indra Bahadur started New Lucky Store and spent his days inking sailors from across the seas. His reputation spread rapidly through word of mouth.
Ever since, a stop at the New Lucky Store in Bras Basah had become a staple for most sailors passing through the country. Dubbed Johnny Two Thumbs for the characteristic second thumb on his right hand, Indra became a celebrity in the early tattoo scene in Singapore.
Johnny Two Thumbs Tattoo Studio was founded in his memory and as a continuation of his legacy. Known for his impeccable work and inimitable style, the team at Johnny Two Thumbs Tattoo Studio strive to uphold the name and reputation laid down so long ago by the man himself.